There are many reasons to visit a Mycall shop if you are around Oslo or Strømmen. Our shop assistants are known for being friendly and can assist you on your terms. We ensure you... it makes all the difference.
Extraordinary help, either your are a customer or not
At Mycall shops, you will receive great help whether you are new to Mycall, or if you are a long-time customer. We want you to have an enjoyable experience, and our focus is on providing you with excellent customer service.
Whatever your need: order a new SIM card, transfer your number from another mobile operator, switch to a new mobile plan, fixing your invoice or even buying a phone with Partpay, you won´t leave the store until they solve your problem.

"Everyone in customer support is friendly and they help me keep in touch with my family back in Iran. Come directly to the store, they will help you get started." Reza, Mycall customer
Article continues below the image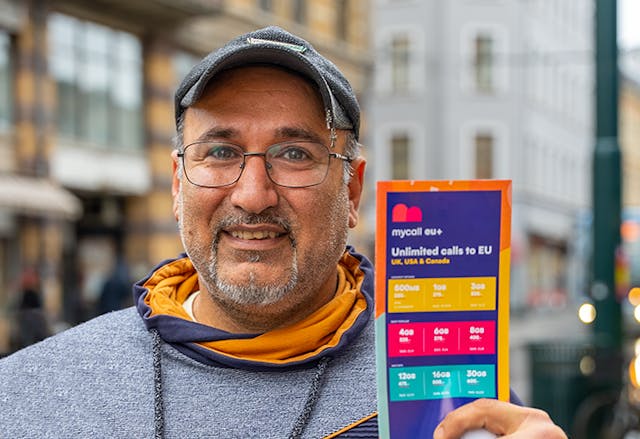 They speak more than 5 languages
Our shop assistants are from different backgrounds, and they might speak your language. Polish, Arabic, some African languages, English, Spanish and of course, Norwegian are some of the languages available. Naturally, if you don´t speak any of these languages, our assistants can always figure out a way to help.
They have always some deals for you
There are always campaigns or discounts available, either for our mobile plans, prepaid cards, or for some of the products at the shops. Sometimes, those campaigns or discounts are only available at Mycall Shops, so it is always worth stopping by and look for it.
Article continues below the image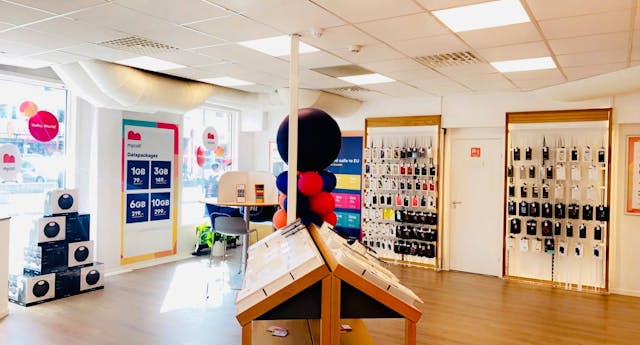 Great help if you are new in Norway
Our shop assistants have also been new in Norway at some point, and they understand your needs and frustrations. Therefore, they can help you order a phone number without D-number ,as well other issues you might be facing that are not telecom related, for example, navigate through the Norwegian bureaucracies, BankID, etc.
Article continues below the image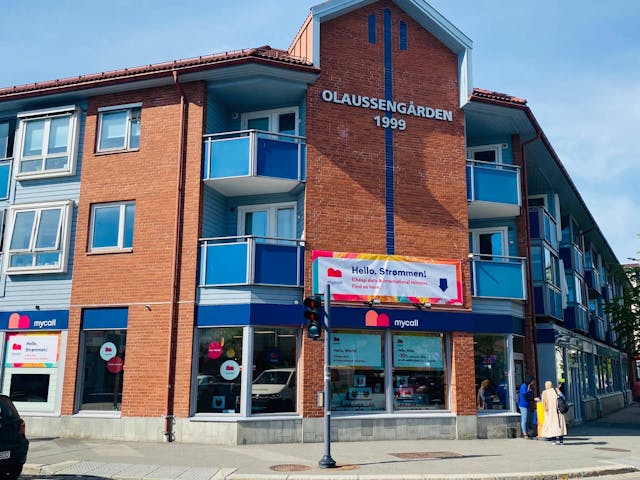 They help you to find the best phone for you
At Mycall shops, you can try some of the phones available. The shop assistants can guide you and help to find the best phone for your needs and, if you are lucky, you can get a discount in some of the models available in store. You can also learn more about our special payment terms, that at no extra cost, allow you to pay per month instead of paying for the phone all at once. Learn more about our Partpay.
If you are around Oslo or Strømmen, visit us between:
Mycall Shop: Oslo: Mon-Sat: from 10:00-18:00
Mycall Shop Strømmen: Mon-Fri: from 10:00-18:00 and Sat: 10:00-17:00
---