Sunday morning at Gardermoen
Meet an entire family passionate about airplanes: Paulina, Leszek, and 9-year-old Aleksander, that want to become a pilot.
They love watching and studying planes, and everything that has to do with planes! A trip to Gardermoen is, for sure, the highlight of the weekend.

Article continues below the image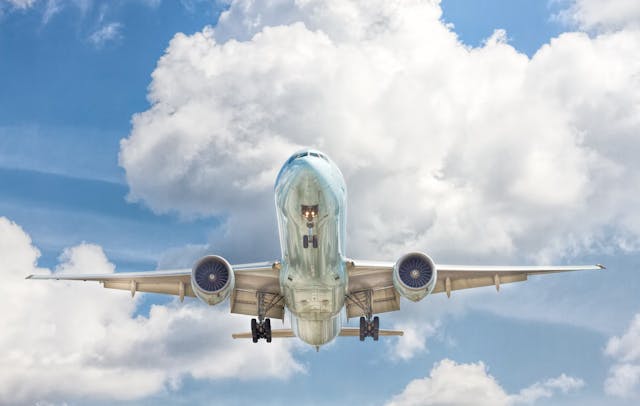 "The only thing that can stop us from traveling to Gardermoen is the weather. If it's very foggy and poor visibility, we won't see the planes properly," explains Paulina.
If they are can't to visit the airport, they spend a lot of time studying planes on various television programmes and via live broadcasts on social media, where other plane enthusiasts from round the world report from various airports.
Article continues below the image
If a special type of plane will be landing somewhere, there is added excitement in the home. They also have a large collection of model aircraft at home, which Leszek spends a lot of time working on. He is a car mechanic by profession and good with technical things. Their son, Aleksander, is only 9 years old, but has long since decided to become a pilot.
Meet the Captain
In his early years, Aleksander's development was delayed, and the doctors and physiotherapists never discovered the cause for this. But they believed that he would never be completely healthy and normal. Miraculously, after three-four years, he began walking and talking - and just look at him now! Completely healthy, active and energetic.
Article continues below the image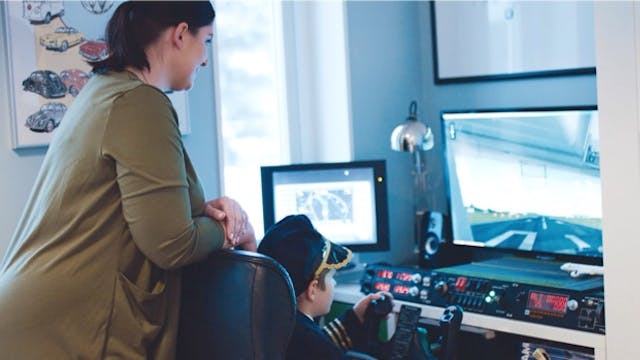 He's not a big fan of football or other sports as he prefers to spend his time studying the aircraft of the world. His great passion is planes, but dinosaurs are also high on the list.
"This is your captain speaking" - Aleksander practises take off and landing every day, and knows words and concepts by heart: altitude, visibility, cabin pressure, weather and wind conditions.
The 9-year-old captain approves and has a lot of fun in there.
But the best thing is the flight simulator built by his father!
It's realistic and very advanced computer software, with an accompanying wide screen and other equipment.
Article continues below the image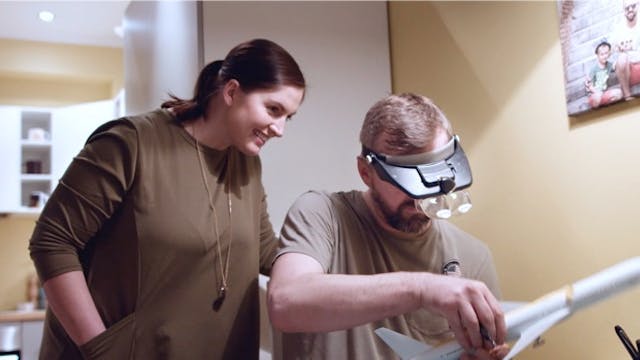 A journey of ups and downs
During the first few years in Norway, life was up and down for the young couple, marked by insecurity, odd jobs and poor living conditions.
We did not have enough money for Norwegian language classes. Instead, magazines, newspapers and watching television was the way to go.
After 2 years, the Norwegian started to kick-in.
Do you want to learn Norwegian fast?

It was also very challenging for Leszek. He took odd jobs in the construction industry and worked long days. But he was optimistic and always said:
We just need to hold on, be together and things will get better in time.
Article continues below the image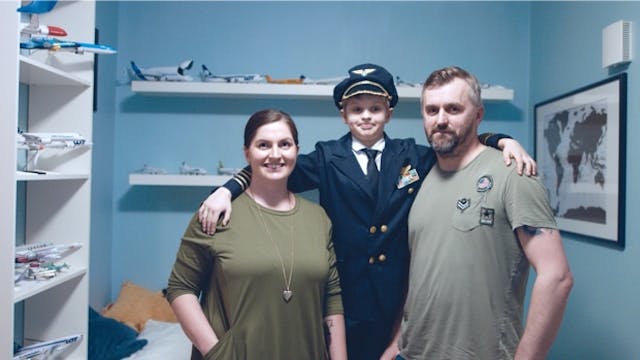 Calling home regularly to family back in Poland was very important for keeping their motivation and strength up and to keep fighting to "fly high."
In 2006, Leszek finally got a permanent position. The following year, Paulina also got a job and their circumstances began to improve.

They moved out of the small den they were renting in Ensjø, and found a bigger place in Nesodden. They were very happy in their rural surroundings. At first, Leszek worked in a cafe in Fornebu, but after two-three months, she had already been put in charge of a coffee shop.
The couple married in the summer of 2007, and Aleksander was born in 2009.
Paulina had to stop work to devote himself to Aleksander one hundred percent because of the challenges during the first years of his life.
I don't regret it, even though it did affect plans for studies and job opportunities. I had started legal studies, but had to quit in order to devote my time to Aleksander.
But Paulina is not the kind of person who gives up. The impossible is possible, as long as you keep your head up and face your problems. She compares life to the physical requirements for a large and heavy plane.
Article continues below the image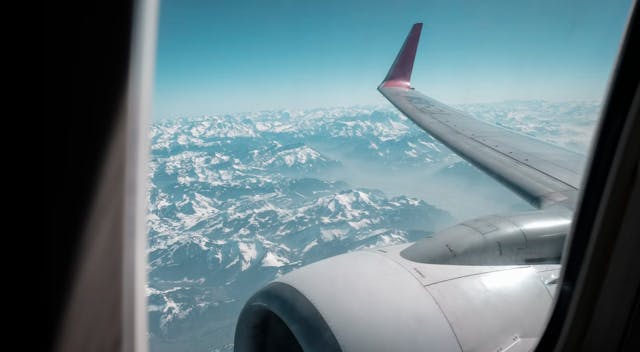 When you look at the large machines, you think how is it possible for that thing to fly up in the air?", but they do! Engineers have had to put in a lot of work and overcome great trials, with highs and lows, before finally figuring out how to make it work.
Aleksander was also steadily improving, which allowed Paulina to apply for work again.
She got a permanent position in a grocery store in 2011, and with secure finances, they purchased their own home two years later – a nice terraced house with a lawn.
"We are happy and content with life and with what we have achieved. We came here empty-handed, and we now have a home, a mortgage, jobs and everything else you need in life."
From fear of flying to flying enthusiastic
"Personally, I had a fear of flying as a child, and suddenly became anxious as we were traveling with Aleksander. But he has converted both myself and Leszek with his joy, and since then, I have become interested in physics and my husband is interested in engineering and mechanics, so plane spotting quickly became our big hobby."
Looking for cheap mobile plans to call abroad?
Paulina is also a passionate astrophotographer, and likes to study the stars and take wonderful pictures.Aleksander and Leszek are also somewhat interested in this, but they're more interested in rockets and spaceships, than planets and moons, hehe.

Article continues below the image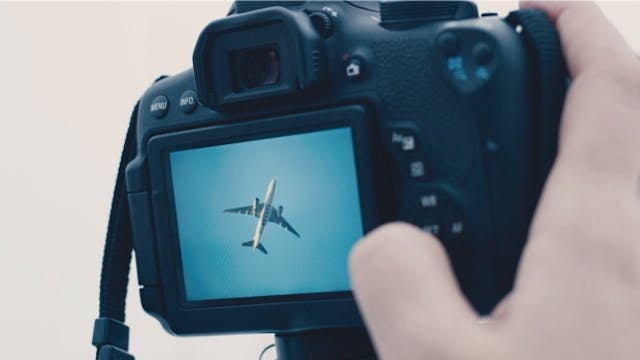 ---