Used by a large group of customers and rated 4.6 on the App store (iOS) and 4.8 on the Google play store (Android), Mycall app has become popular among our customers.
Article continues below the image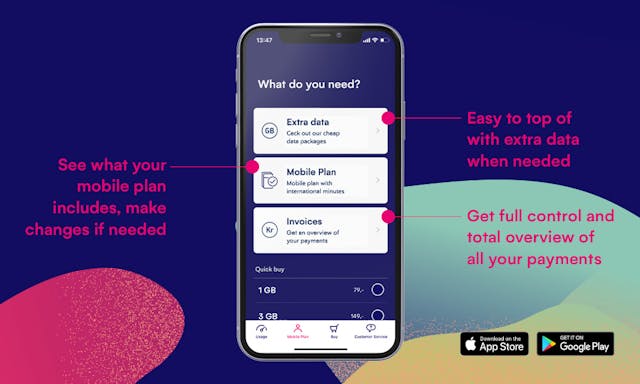 Get full control of your mobile phone usage
Mycall app puts you in charge of your mobile phone usage. You'll see how much data or minutes you use every month, and how much more you need to buy before month end. Rollover data use is always available, and you can also check your monthly invoices. You don't need to struggle to find how to check your phone usage, because it is really simple.
If there is anything you want to know, Mycall app has all in it!
The Mycall app makes life easier
Mycall app was made to simplify your routines when buying services or checking your mobile usage, at all times.
Top-up your SiM card with international minutes or data without logging into the website, or going to a physical store. You can also upgrade your mobile subscription or switch to a new one, without needing customer support.
Mycall app is a great app to use. It is easy, anyone can navigate through it, at a fast speed and probably the best channel available for our Mycall customers.
Article continues below the image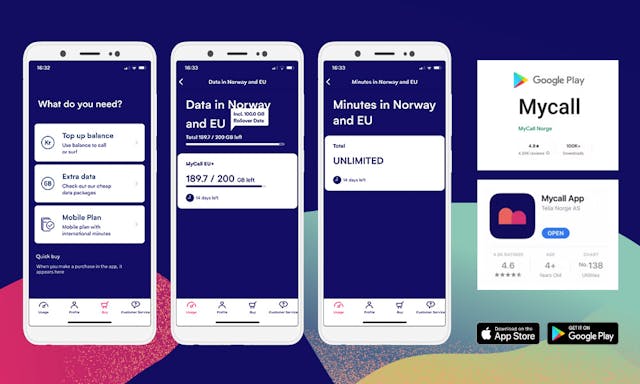 Free, and available for iOS and Android
Mycall app can be downloaded from either the App Store or Google Play (it is available for both iOS and Android mobile operator) and, of course, it's free and available for all Mycall customers.
Customers love it. Download Mycall app now!
---